Madam Praneet Didyasarin, the Founder and Administrator of Hatyai Amnuaywit School Group, has over 40 years of experience in educational administration. Through her hard work and dedication, Madam Praneet established Hatyai City College in 1996 with the approval of the Ministry of University Affairs. Many celebrities, academics, and honored guests were served pm the University Council.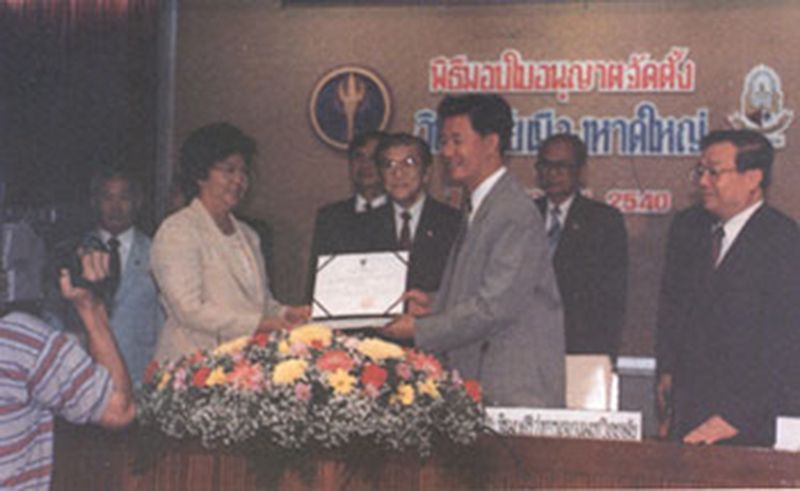 The Minister of the Ministry of Education allowed the elevation of Hatyai City College to university status on the 9 April 1997. Hatyai University (HU) became the first private university in Hatyai, in the southern Thai province of Songkhla.

HU now has seven faculties: the Faculty of Business Administration consisting Management, Accounting, Marketing, Business Computer , Human Resource and Industrial Management Program; the Faculty of Law consisting the Law Program; the Faculty of Political Science consisting Politics and Government, Public Administration and Local Government Program; the Faculty of Liberal Arts consisting Business Thai Program; the Faculty of Science and Technology consisting Information Technology and Geo-informatics Program; Faculty of Communication Arts consisting Communication Arts Program; and Graduate School comprised of Educational Administration and Business Administration Program

In its third phase of development, HU is striving to become an e-university.